"

I have already recommended this product to three friends. It's a beautiful serum that evens out the skin nicely.

"
–Kathleen S. ELLUS AND KRUE CUSTOMER
Our signature anti-ageing essential, this is a potent, anti-ageing serum formulated to prevent the signs of ageing, refining, repairing and revitalising the appearance of skin.

EPI-gN™ Serum is a true multitasker, helping to prevent and refine the visible signs of ageing with antioxidants and plant-based actives.
Created by Professor Derek Richard, this anti-ageing serum works to address the appearance of uneven skin tone, fine lines and wrinkles and lack of elasticity in the skin. It contains no less than 18 evidence-based, quality ingredients, all of which play an important role in helping to improve the tone, texture, and natural radiance of your skin.
Ideal for prematurely aged and sensitive skin, our EPI-gN™ Serum will:
Improve your skin tone

Calm redness

Refine texture & plump the skin

Rehydrate

Help to refine & minimise the appearance of fines lines & wrinkles

Reboot your skin's natural radiance
Tax Included. Shipping will be calculated at checkout.
Use morning and night after cleansing and toning. Massage 1-2 pumps of the EPI-gN™ Serum onto your face and neck. Follow with your day or evening moisturiser.
NB: When first using the EPI-gN™ Serum, you might experience mild flaking of the skin within the first week of use, especially if you have dry or quite sensitive skin. This reaction is normal as your skin adjusts to the serum.
French Lilac (Galega Officinalis) ⏤ Provides powerful antioxidants and plant actives such as phenolic compounds that help fight free radicals while deeply hydrating the skin. A great glow giver.
Vitamin B3 ⏤ Also known as Niacinamide, this much-loved antioxidant excels at skin refining by boosting hydration, and improving the appearance of fine lines and wrinkles.
Curcumin ⏤ A compound found naturally in Turmeric, this protective antioxidant plant extract helps to increase skin elasticity by boosting hydration and also helps to minimise the appearance of pigmentation in sun-damaged skin.
Hyaluronic Acid ⏤ A clever moisture-binding molecule that holds 1000 times its own weight in water.
Wakame (Undaria Pinnatifida) ⏤ A type of marine Algae (Seaweed), Wakame is rich in antioxidants, trace elements, and minerals and is renowned for its skin-smoothing properties.
Naringenin ⏤ Found in most citrus fruits and tomato skin, this antioxidant helps to soothe skin and form a protective barrier to minimise water loss.
Peptides ⏤ A chain of amino acids, peptides are responsible for the strength, texture, and resilience of your skin.
Galega Officinalis (French Lilac) Extract, Aqua, Niacinamide, Sodium Hyaluronate, Polysorbate 80, Phenoxyethanol, Curcumin Extract, Glycerin, Nicotinamide Riboside, Ethylhexylglycerin, Parfum, Butylene Glycol, Carbomer, Polysorbate 20, Undaria Pinnatifida Extract, Naringenin, Palmitoyl Tripeptide-1, Palmitoyl Tetrapeptide-7
VIDEO: The EPI-gN serum explained
VIDEO: French lilac explained
VIDEO: Curcumin explained
VIDEO: Vitamin B3 (Niacinamide) explained
VIDEO: Peptides explained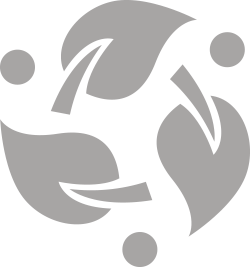 Initiate Change In Your Skin.⁠
We make the most of the regenerative effects of Vitamin B3, antioxidant-rich Wakame, and Curcumin, a protective antioxidant to bring you our signature EPI-gN™️ Serum.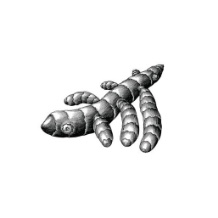 ⏤ Elasticity Boosting
⏤ Antioxidant
⏤ Free Radical Fighting
⏤ Protectant
⏤ Brightener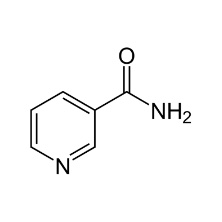 ⏤ Pore Reducing
⏤ Skin Refining
⏤ Oil Reducing
⏤ Texture Enhancing
⏤ Eases Redness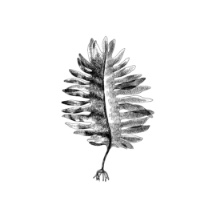 ⏤ Marine Antioxidant
⏤ Protectant
⏤ Soothing
⏤ Brightening
⏤ Calms Skin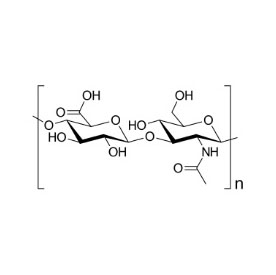 ⏤ Hydration-Booster
⏤ Moisture-Binding
⏤ Natural Hydrator
⏤ Boosts Elasticity
⏤ Improves Texture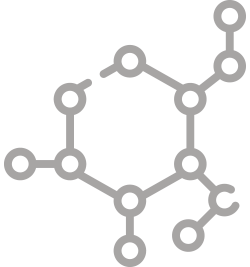 "I have been using this serum for several weeks & really like it. It has improved the texture of my skin & has reduced redness. I would definitely recommend it"
– TRUDY A
You Might Also Like To Consider